Home

Primary Schools

Secondary Schools
WHY Lead British International School Abuja, Gwarinpa?
Parents who enroll their kids in LBIS stand to gain a total child. Learning in an all-inclusive environment that caters to their children's mental and physical health. Training kids to become all-around human beings and in extension better citizens. Lead British International School pupils are taug...
Chat with us LIVE
SOME TOP FACILITY IMAGES OF Lead British International School Abuja AT Gwarinpa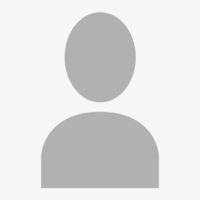 TOP AVAILABLE FACILITIES
Parents are advised to verify these claims before making a decision. Check
Picture Tab
to view images.
Art Studio
Music Studio
Home Economics Laboratory
Technical Drawing Workshop and all Science Laboratories (Physics
chemistry
Biology).
Standard ICT Centre
Sport Complex/Play Ground
Sick Bay
School Bus Service
Good Multipurpose hall
Good & Standard Library
Good & Standard Laboratory
TOP EXTRA CURRICULAR ACTIVITIES
Sewing
Girl guides
STEM
Football
Dance drama. e.t.c
Swimming
Special Music Class
Quiz/Debate/Spelling Bee
Karate, Kung-fu etc
Inter-House Sports
French or foreign languages
Dance
Costume Day
Colour Day
SOME OF OUR BEST CLUB ACTIVITIES
Swimming
Scrabble
Music and Drama
Mathematics
JETS
Foreign Languages
Entrepreneur
Debate/Press
Chess
Ballet
Art and Craft
CURRICULUM
British Nigerian
LIVING FACILITY
Day and Boarding
TUITION FEE RANGE PER TERM
N501 000 - N750 000
SIBLINGS' DISCOUNT
10% on tuition on the third and subsequent children.
EDUCATIONAL SCOPE
Secondary/College
Cambridge
IGSCE
AWARDS
Humanities: Nigeria International Secondary Schools Model United Nations (NISSMUN) –Some of our students were elected into leadership positions- Secretary-General and Directors. Mathematics and Science: 1. First position in Mathematics and Science competition organized by the British Oasis Academy. 2. First position in Mathematics competition (Junior Category) organized by Premiere International School
Abuja. 3. Second position in Mathematics competition organized by Aduvie International School
Abuja. Vocational: 1. Art -Noble Hall Annual Art Competition 2016 -First position in freestyle painting and the second position in drawing (Junior Category) -1st position in painting
2nd position in life drawing
and 2nd position in painting (Senior Category) 2. Music - Human Rights Award in Singing 2016 3. Home Economics - Cookery Competition 2016 organized by Regent Secondary School
Abuja - 2nd position 4. Sports: -Glisten International School
Abuja - 2nd position in the relay -Centagon International School
Abuja - 2nd position in an invitational relay -Aduvie International School
Abuja -3rd position in an invitational relay. 5. Languages: Participation in DELF 2016 - 100% success rate.
CONTACT SUMMARY
0807 254 8185
Gwarinpa, FCT State
CONTACT ADDRESS
Aliyu Mustdafa Street (Opposite Trafford Hotel), 2nd Avenue Gwarinpa Abuja.
DIRECTION / BUS STOP
IC World Supermarket, Setraco Gate. 1st Avenue
ASK ME ABOUT ADMISSIONS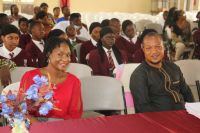 Ms. Ngozi Nwaokoma
Head of Corporate Affairs and Business Development
0807 254 8185
SchoolsCompass does NOT collect any form of payment on behalf of any school.
1 PARENT(S) RATED Lead British International School Abuja ,
Academic Performance
Extra Curricular Activities
Quality of Service
Lead British International School Abuja NOTICE BOARD
Virtual Tour of Lead British International School Abuja, Gwarinpa
DOWNLOADABLES
Admission Form not available for download