Home

Secondary Schools

Primary Schools
WHY Leigh House School (LHS), Lekki Phase 1?
The Early Years education (ages 1½ - 4) and Reception (ages 4 - 5) at Leigh House is the beginning of a Learning Journey. Our approach is to foster a love of learning, problem-solving, experimentation and inquisitiveness to provide a solid foundation for the child's future. The emphasis is on learn...
Chat with us LIVE
SOME TOP FACILITY IMAGES OF Leigh House School (LHS) AT Lekki Phase 1


TOP AVAILABLE FACILITIES
Parents are advised to verify these claims before making a decision. Check
Picture Tab
to view images.
In - House Special Needs Therapist
Certified Nurse
CCTV
After school care service for pupils and non- pupils
In - House Guidance Counselling
Swimming Pool
Standard ICT Centre
Sport Complex/Play Ground
Sick Bay
School Bus Service
Lunch Programme
Interactive Whiteboard
Good & Standard Library
Children with Special needs/Inclusive
TOP EXTRA CURRICULAR ACTIVITIES
Nigerian Languages
Voice training
Swimming
Special Music Class
Quiz/Debate/Spelling Bee
Prize/Award giving day
Local excursions/field trips
Karate, Kung-fu etc
Inter-House Sports
French or foreign languages
Foreign field trips
Etiquette (Teaching)
Dance
Costume Day
Colour Day
Class Party
SOME OF OUR BEST CLUB ACTIVITIES
Brownie Club
Cub Scout
Taekwondo
Swimming
Scrabble
Music and Drama
Mathematics
MAD Science
Foreign Languages
Entrepreneur
Chess
Ballet
Art and Craft
CURRICULUM
British Nigerian
TUITION FEE RANGE PER TERM
N151 000 - N300 000
SIBLINGS' DISCOUNT
5% off tuition for second child
EDUCATIONAL SCOPE
Primary
Nursery
After School
Toddler
AWARDS
1st Position (Spelling Bee Competition 2017)
Remarkable performance (Crawford Swimming Competition 2018)
CONTACT SUMMARY
0807 254 8185
Lekki Phase 1, Lagos State
www.leighhouseschool.com.ng
CONTACT ADDRESS
10, Akin Leigh Crescent, off Wole Olateju Crescent, off Admiralty Way
DIRECTION / BUS STOP
Close to the Lekki-Ikoyi link toll bridge and Ice Cream Factory.
ASK ME ABOUT ADMISSIONS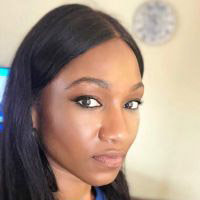 Mrs Helen Oshinbolu
Administrative Officer
0807 254 8185
SchoolsCompass does NOT collect any form of payment on behalf of any school.
3 PARENT(S) RATED Leigh House School (LHS) ,
Academic Performance
Extra Curricular Activities
Quality of Service
Leigh House School (LHS) NOTICE BOARD
DOWNLOADABLES
Newsletter not available for download