Home

Secondary Schools

Primary Schools
WHY Mowand Crest International Nursery And Primary School (Maryland Center), Maryland?
Provide qualitative education for students in order to mould and prepare them for outstanding leadership roles in the world at large
Chat with us LIVE
SOME TOP FACILITY IMAGES OF Mowand Crest International Nursery And Primary School (Maryland Center) AT Maryland


TOP AVAILABLE FACILITIES
Parents are advised to verify these claims before making a decision. Check
Picture Tab
to view images.
Bookshop
Special Rooms
Mini Mart
Swimming Pool
Standard ICT Centre
Sport Complex/Play Ground
Sick Bay
School Bus Service
Lunch Programme
Interactive Whiteboard
Good Multipurpose hall
Good & Standard Library
Good & Standard Laboratory
Children with Special needs/Inclusive
TOP EXTRA CURRICULAR ACTIVITIES
Voice training
Swimming
Special Music Class
Quiz/Debate/Spelling Bee
Prize/Award giving day
Karate, Kung-fu etc
Inter-House Sports
French or foreign languages
Etiquette (Teaching)
Dance
Costume Day
Colour Day
SOME OF OUR BEST CLUB ACTIVITIES
Swimming
Scrabble
Music and Drama
Mathematics
JETS
Foreign Languages
Entrepreneur
Debate/Press
Chess
Ballet
Art and Craft
CURRICULUM
British American
TUITION FEE RANGE PER TERM
N50 000 - N150 000
SIBLINGS' DISCOUNT
Discount is given in person
EDUCATIONAL SCOPE
Primary
After School
Toddler
Nursery
Creche/Daycare
CONTACT SUMMARY
0807 254 8185
Maryland, Lagos State
www.topmost-mowandschools.com
CONTACT ADDRESS
3, Ikorodu Road
DIRECTION / BUS STOP
Between Clean Ace Drycleaner and Zenith Bank Maryland, Lagos
ASK ME ABOUT ADMISSIONS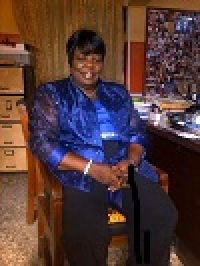 Dr. Mrs. Olufunmilayo M .Odunayo (Ph.D)
Proprietress
0807 254 8185
SchoolsCompass does NOT collect any form of payment on behalf of any school.
Mowand Crest International Nursery And Primary School (Maryland Center) NOTICE BOARD
DOWNLOADABLES
Newsletter not available for download