Home

Primary Schools

Secondary Schools
WHY Thomas Adewumi International College, Oko Kwara State, Oko, Near Omu Aran?
We are a private, coeducational boarding school for students between the ages of 11 and 18 years of age. Founded in 1997 and situated in a secure compound of 45 hectares of grounds on the outskirt of the village of Oko in Kwara State. For the past 23 years, we have produced excellent exam results i...
Chat with us LIVE
SOME TOP FACILITY IMAGES OF Thomas Adewumi International College, Oko Kwara State AT Oko, Near Omu Aran


TOP AVAILABLE FACILITIES
Parents are advised to verify these claims before making a decision. Check
Picture Tab
to view images.
Separate Laboratories for Biology
Chemistry
Physics and Home Economics. Specialised classrooms for English Language (2)
Mathematics
French
Geography
Art(2) Theatre Arts and Music. Projectors in every teaching room. Nutritious and varied menu.
Zoological/Botanical Garden
Swimming Pool
Standard ICT Centre
Sport Complex/Play Ground
Sick Bay
School Bus Service
Lunch Programme
Interactive Whiteboard
Good Multipurpose hall
Good & Standard Library
Good & Standard Laboratory
TOP EXTRA CURRICULAR ACTIVITIES
Leadership Training Course at Sea School in Lagos - SS2
Outwards Bounds Course - JSS3
Model UN conference
Abuja and West African Schools Public Speaking and Debating Competition in Ghana.
Swimming
Special Music Class
Quiz/Debate/Spelling Bee
Prize/Award giving day
Local excursions/field trips
Inter-House Sports
French or foreign languages
Foreign field trips
Etiquette (Teaching)
Dance
SOME OF OUR BEST CLUB ACTIVITIES
Gardening Club
Photography Club
Press Club
Young Artist Club
Young Musicians Club
Social Welfare Club
Design and Technology Club
Drama Club
Cycling Club
Robotics Club
Cookery Club -International and Traditional dishes
Fashion and Design
Medical Club
Young Farmers Club.
Scrabble
Music and Drama
Mathematics
Entrepreneur
Debate/Press
Chess
Art and Craft
CURRICULUM
British Nigerian
TUITION FEE RANGE PER TERM
N301 000 - N500 000
SIBLINGS' DISCOUNT
5% discount on 2nd and/or 3rd child (subject to full payment of term's fees)
EDUCATIONAL SCOPE
Secondary/College
AWARDS
Admission in Progress!!!
* Pan African Debate and Public Speaking Championship Ghana
In 2020 TAICO won the 1st position in Public Speaking (Junior Category) and came 2nd in debate
In 2019 TAICO won the 2nd position in Debate
TAICO student awarded 4th and 8th best debate speakers
In 2018 TAICO won the 1st position in Debate
First position in Public Speaking
2nd position in Public Speaking
TAICO students were commended for high level of discipline exhibited
* National Youth Delegate at George Mason University Ireoluwakitan OBAFEMI a student of TAICO was selected to represent Princeton New Jersey as a National Youth Delegate for the 2019 Washington Youth Summit on the Environment at George Mason University
* CertiPort Microsoft Office Specialist Championship UDOUNWA Theodora was awarded the 2018 Microsoft Office Specialist National Winner in Word 2016 category. She was sponsored to go to Orlando Florida USA where she represented Nigeria at the Certiport MOS World Championship
BELGORE Mohammed was the 2nd runner up in Microsoft Office Excel 2013
* Cambridge Assessment International Education Oluwatobi OGUNDIMU won the prize in 2018 for being an Outstanding Cambridge Learner and being placed FIRST in the whole of Nigeria in Mathematics and Physics
Oyinmiebi GBEWORO was in 2019 offered nine (9) scholarships by Universities in the USA
* TAICO over the last ten years has been placed as the BEST Secondary School in Kwara State
* TAICO was named as the Outstanding College for the Kwame Nkrumah Leadership Award by the West Africa Students Union
Ghana
* Winner Mathematics National Finals of the 2015 Mathematics and Science Olympiad
* In 2014 TAICO was awarded the OUTSTANDING PRIVATE SCHOOLS MERIT AWARD from the House of Representatives Committee on Education in recognition of TAICOs remarkable standard in knowledge impartation and effective school administration
* In 2011 TAICO was selected by MICROSOFT USA as a Pathfinder School as part of its worldwide Innovative School's Programme. The only School in Nigeria and West Africa to be chosen. Testament that TAICO really is the place to be!
CONTACT SUMMARY
0807 254 8185
Oko, Near Omu Aran, Kwara State
www.adewumicollege.org
CONTACT ADDRESS
Adewumi Drive, Oko near Omu Aran Kwara State
DIRECTION / BUS STOP
Oko, Near Omu Aran Kwara state
ASK ME ABOUT ADMISSIONS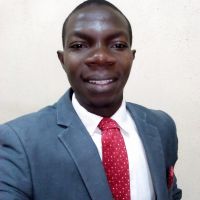 Solomon Adeleke ILELADEWA
PA to the Principal and CEO
0807 254 8185
SchoolsCompass does NOT collect any form of payment on behalf of any school.
4 PARENT(S) RATED Thomas Adewumi International College, Oko Kwara State ,
Academic Performance
Extra Curricular Activities
Quality of Service
Thomas Adewumi International College, Oko Kwara State NOTICE BOARD
DOWNLOADABLES
Newsletter not available for download