Home

Secondary Schools

Primary Schools
WHY Marymount School, Lekki, Lekki Phase 1?
Marymount School is a Creche, Nursery and Primary School located at Lekki, Phase 1. We provide a wide spectrum of learning for children in an atmosphere of love, discipline and all round development. With our broad Nigerian-British Curriculum, Interactive Teaching, Experienced staff and standard lea...
Chat with us LIVE
SOME TOP FACILITY IMAGES OF Marymount School, Lekki AT Lekki Phase 1


TOP AVAILABLE FACILITIES
Parents are advised to verify these claims before making a decision. Check
Picture Tab
to view images.
Swimming Pool
Standard ICT Centre
Sport Complex/Play Ground
Sick Bay
School Bus Service
Lunch Programme
Interactive Whiteboard
Good & Standard Library
TOP EXTRA CURRICULAR ACTIVITIES
Voice training
Swimming
Special Music Class
Quiz/Debate/Spelling Bee
Prize/Award giving day
Local excursions/field trips
Karate, Kung-fu etc
Inter-House Sports
French or foreign languages
Etiquette (Teaching)
Dance
Costume Day
Colour Day
Class Party
SOME OF OUR BEST CLUB ACTIVITIES
Taekwondo
Swimming
Scrabble
Music and Drama
Foreign Languages
Debate/Press
Ballet
Art and Craft
TUITION FEE RANGE PER TERM
N301 000 - N500 000
SIBLINGS' DISCOUNT
Applicable
EDUCATIONAL SCOPE
Primary
After School
Toddler
Nursery
Creche/Daycare
AWARDS
2nd Place Winner - (National Finals) Team Master Spelling Bee
CONTACT SUMMARY
0807 254 8185
Lekki Phase 1, Lagos State
CONTACT ADDRESS
4, Rachael Nwangwu Close, Lekki Phase 1, Lagos.
DIRECTION / BUS STOP
4 Rachael Nwangwu Close, Lekki Phase 1, Lagos.
ASK ME ABOUT ADMISSIONS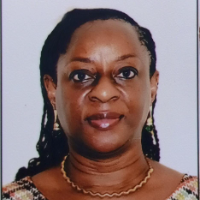 MARYMOUNT SCHOOL
Director
0807 254 8185
SchoolsCompass does NOT collect any form of payment on behalf of any school.
1 PARENT(S) RATED Marymount School, Lekki ,
Academic Performance
Extra Curricular Activities
Quality of Service
Marymount School, Lekki NOTICE BOARD
DOWNLOADABLES
Admission Form not available for download
Newsletter not available for download