Home

Primary Schools

Secondary Schools
WHY Upright Foundation Schools, ota?
A co-educational school... with a robust knowledge in training a child to meet global standard
Chat with us LIVE
SOME TOP FACILITY IMAGES OF Upright Foundation Schools AT ota

TOP AVAILABLE FACILITIES
Parents are advised to verify these claims before making a decision. Check
Picture Tab
to view images.
Interactive Whiteboard
Good & Standard Laboratory
TOP EXTRA CURRICULAR ACTIVITIES
Voice training
Special Music Class
Quiz/Debate/Spelling Bee
Prize/Award giving day
Local excursions/field trips
Dance
SOME OF OUR BEST CLUB ACTIVITIES
Taekwondo
Music and Drama
Mathematics
JETS
Entrepreneur
Debate/Press
Art and Craft
CURRICULUM
British Nigerian
LIVING FACILITY
Day and Boarding
TUITION FEE RANGE PER TERM
Below N50 000
SIBLINGS' DISCOUNT
10% of the third kid
EDUCATIONAL SCOPE
Secondary/College
CONTACT SUMMARY
0807 254 8185
ota, Ogun State
www.uprightfoundationschools.com
CONTACT ADDRESS
21-23 upright foundation street,off itele road ,olosun,
DIRECTION / BUS STOP
toll gate
ASK ME ABOUT ADMISSIONS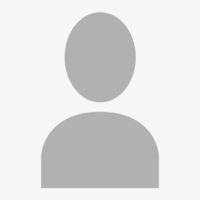 Mr Salami Bolaji
Designation:
0807 254 8185
SchoolsCompass does NOT collect any form of payment on behalf of any school.
Upright Foundation Schools NOTICE BOARD
DOWNLOADABLES
Admission Form not available for download
Newsletter not available for download