Home

Primary Schools

Secondary Schools
WHY Timakh College, Alagbado?
TIMAKH College is a Christian co-education school committed to the vision cum mission of raising children of destiny through the application of enlightening packages for excellence attainment . The core values of the College are: Possibility Mentality, Capacity Building, Reading Culture, Inspiration...
Chat with us LIVE
SOME TOP FACILITY IMAGES OF Timakh College AT Alagbado
TOP EXTRA CURRICULAR ACTIVITIES
Special Music Class
Quiz/Debate/Spelling Bee
Prize/Award giving day
Local excursions/field trips
Etiquette (Teaching)
SOME OF OUR BEST CLUB ACTIVITIES
Scrabble
JETS
Debate/Press
TUITION FEE RANGE PER TERM
Below N50 000
EDUCATIONAL SCOPE
Secondary/College
CONTACT SUMMARY
0807 254 8185
Alagbado, Lagos State
CONTACT ADDRESS
35, Opeoluwa Street, Area 1 Estate, Adura Bus Stop.
DIRECTION / BUS STOP
Adura Bus Stop is along Lagos Abeokuta Expressway. It is two bus stops away from AIT Bus Stop.
ASK ME ABOUT ADMISSIONS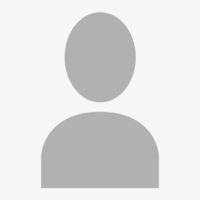 Name:
Designation:
0807 254 8185
SchoolsCompass does NOT collect any form of payment on behalf of any school.
2 PARENT(S) RATED Timakh College ,
Academic Performance
Extra Curricular Activities
Quality of Service
Timakh College NOTICE BOARD
DOWNLOADABLES
Admission Form not available for download
Newsletter not available for download