Home

Primary Schools

Secondary Schools
WHY Yeshua High School, Sabo-Ojodu?
We bring up a total child with appropriate and godly values, excellent academic performance and technological advancement.
Chat with us LIVE
SOME TOP FACILITY IMAGES OF Yeshua High School AT Sabo-Ojodu



TOP AVAILABLE FACILITIES
Parents are advised to verify these claims before making a decision. Check
Picture Tab
to view images.
E-learning
Sick Bay
School Bus Service
Lunch Programme
Good & Standard Laboratory
TOP EXTRA CURRICULAR ACTIVITIES
Swimming
Special Music Class
Quiz/Debate/Spelling Bee
Prize/Award giving day
Local excursions/field trips
Inter-House Sports
French or foreign languages
Dance
Costume Day
Class Party
SOME OF OUR BEST CLUB ACTIVITIES
Music and Drama
Mathematics
JETS
Entrepreneur
LIVING FACILITY
Day and Boarding
TUITION FEE RANGE PER TERM
N50 000 - N150 000
SIBLINGS' DISCOUNT
10% on each child from the 2nd child
EDUCATIONAL SCOPE
Secondary/College
CONTACT SUMMARY
0807 254 8185
Sabo-Ojodu, Lagos State
www.yeshuaschools.com
CONTACT ADDRESS
7/9 Jide Sekoni Street, Behind Addide
DIRECTION / BUS STOP
Turn Just by Addide Supermarket at Sabo-Ojodu Junction
ASK ME ABOUT ADMISSIONS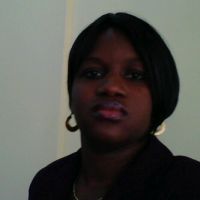 Tomisin Awobiyi
Administrator
0807 254 8185
SchoolsCompass does NOT collect any form of payment on behalf of any school.
Yeshua High School NOTICE BOARD
DOWNLOADABLES
Admission Form not available for download
Newsletter not available for download